Meet a 2D Version of Young-woo through cartoon! #EOAW #Article
"Extraordinary Attorney Woo Young-woo" a new WED-THU drama aired on Netflix, will soon be available both as a drama and webtoon at the same time.
"Extraordinary Attorney Woo Young-woo"(directed by Yoo In-sik and scripted by Moon Ji-won) will be produced as a webtoon. The webtoon targeting the 10-29 mobile native generation are expected to create synergy with drama.
Webtoon ""Extraordinary Attorney Woo Young-woo" (Picture by Hwa Eun-jo, written by Yoo-il) shares the story with the original drama of the same name, which recorded the highest ratings of ENA. The webtoon, designed based on the original drama story, introduces ""Extraordinary Attorney Woo Young-woo" to webtoon lovers through tone and manners and speed that fit the format. Just like the drama being broadcast worldwide through Netflix, and webtoon will be serialized on global platforms in four languages: Korean, English, Japanese, and Chinese.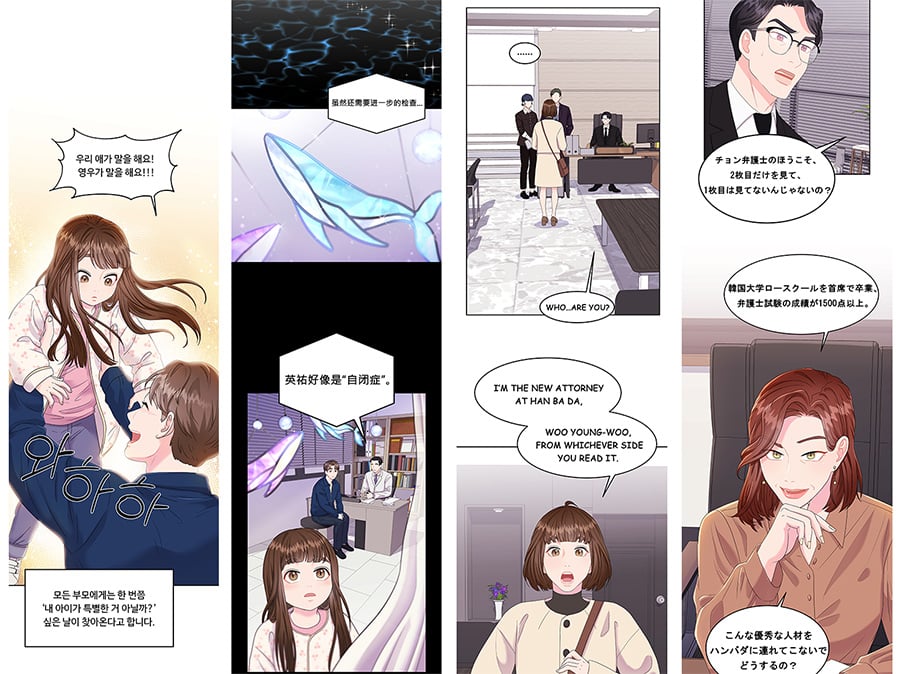 Meanwhile, the original drama, ""Extraordinary Attorney Woo Young-woo" is heralding a "Woo Young-woo sensation" by ranking second on Korean Netflix in two episodes.

"It is a meaningful popular cultural attempt to satisfy both consumers, webtoon readers who consume short and intense contents and drama viewers who consume deep and long narrative contents," The production company ASTORY said. It is also an outstanding example of OSMU(One Source Multi Use) thanks to outstanding contents that have been invested and refined for more than two years in planning and production alone. The biggest advantage is that it not only provides dramas to viewers around the world through Netflix, but also combines webtoons that can be easily accessed on mobile anytime, anywhere.